Hello everyone,
It's about time for an update. It's been more than a year since the 2nd chapter was released, and we wanted to let you know what we've been working on since then. We haven't posted many updates, but we did make a lot of progress which we'd like to share with you.
So, what have we been working on this past year?
Mainly, we've been working on moving the game to Unity. I have been working with Elad Yekutiel, our new lead developer, on an engine for the game, which will hopefully make it easier to develop future chapters.
The Engine
In this screenshot, you can see that the the engine allows us to build new rooms and control their various attributes – like music, background, type of floor, and also the "mirror state" of the room (whether it's real or mirror, shadow or not).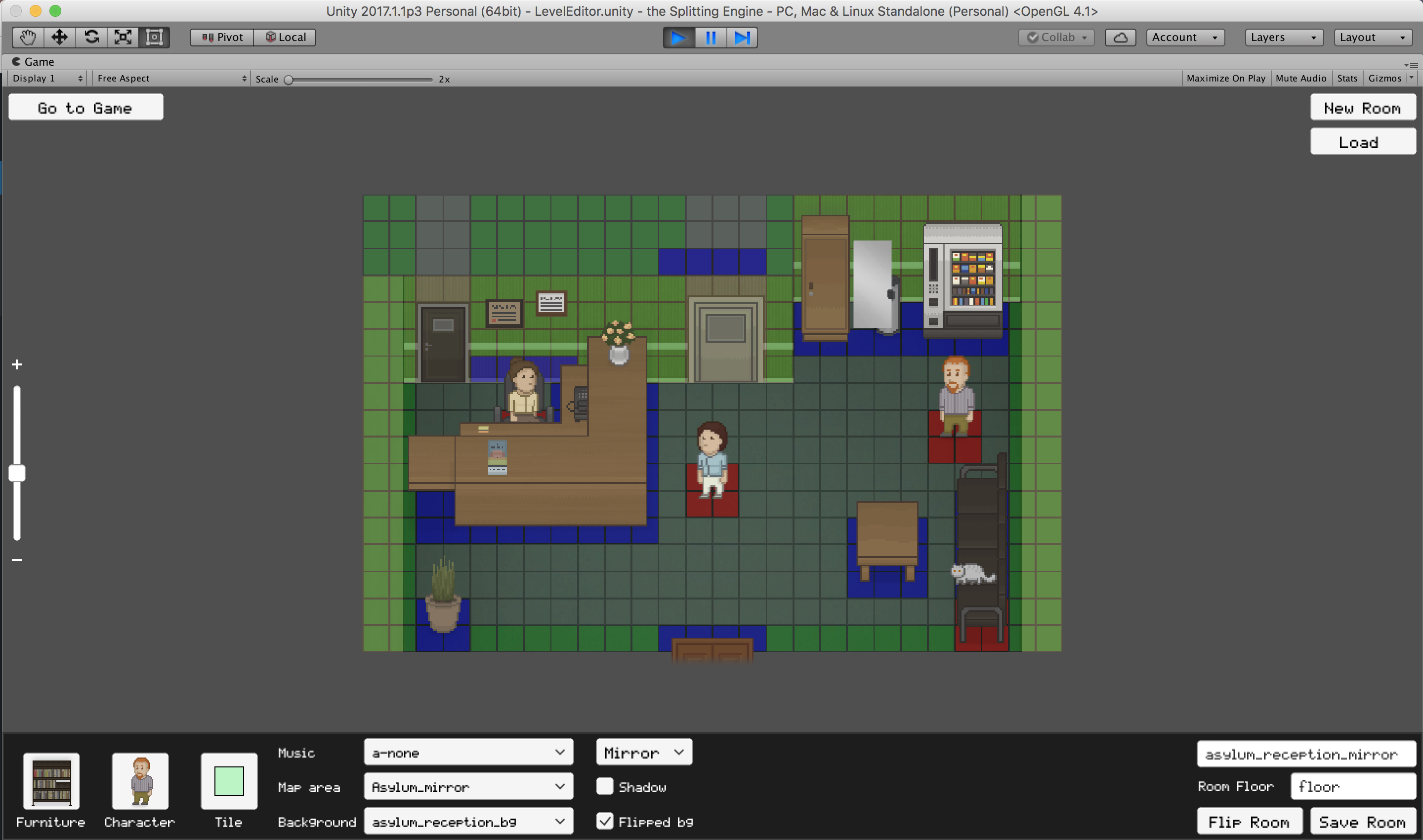 Here you can see the various elements you can put in the room. furnitures are marked blue, characters are marked red, and "tile interactions" (tiles with special features. It's mainly walls, but also some other stuff) are marked green.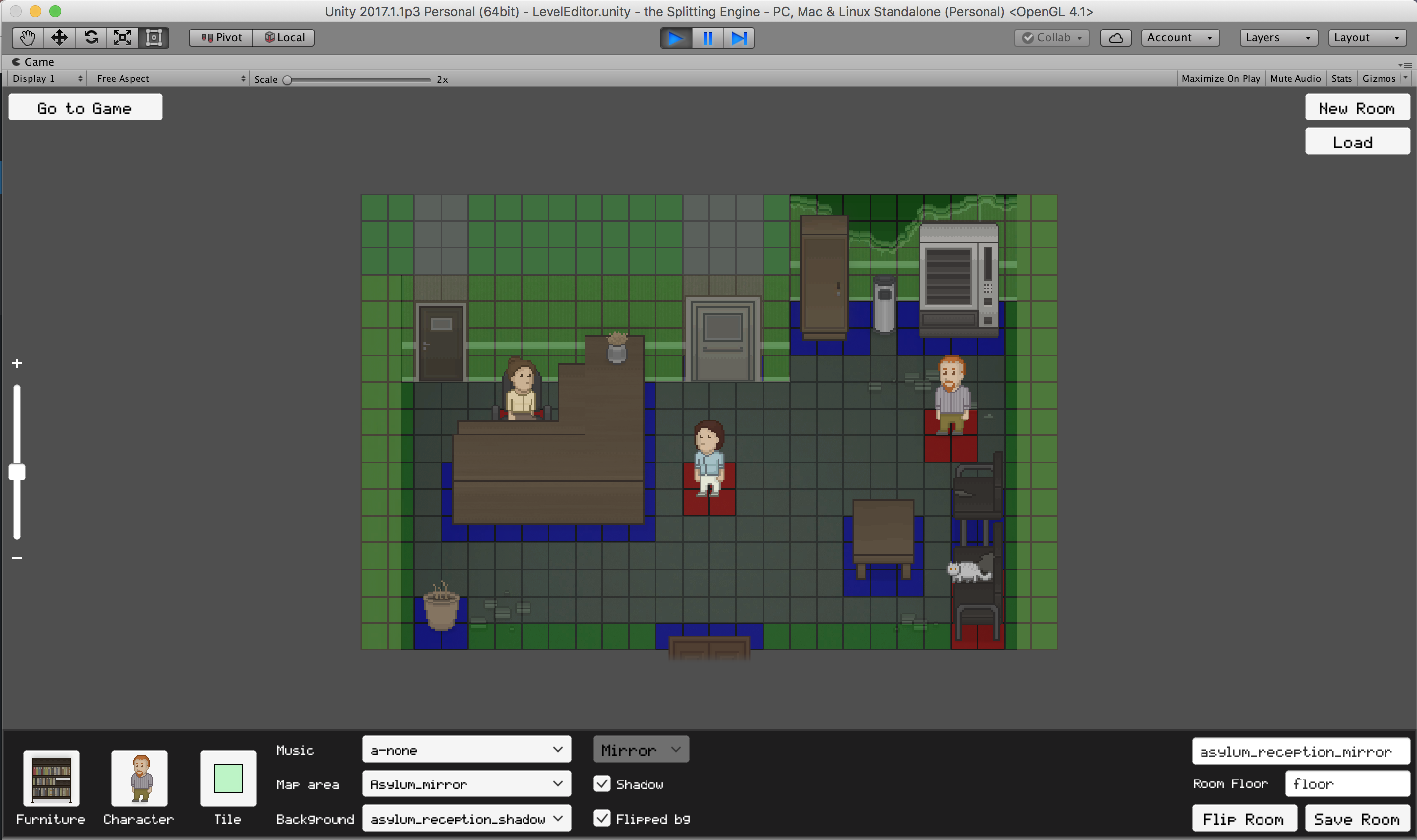 It's also possible to "switch" between the shadow and non-shadow states of a mirror room, and edit them separately.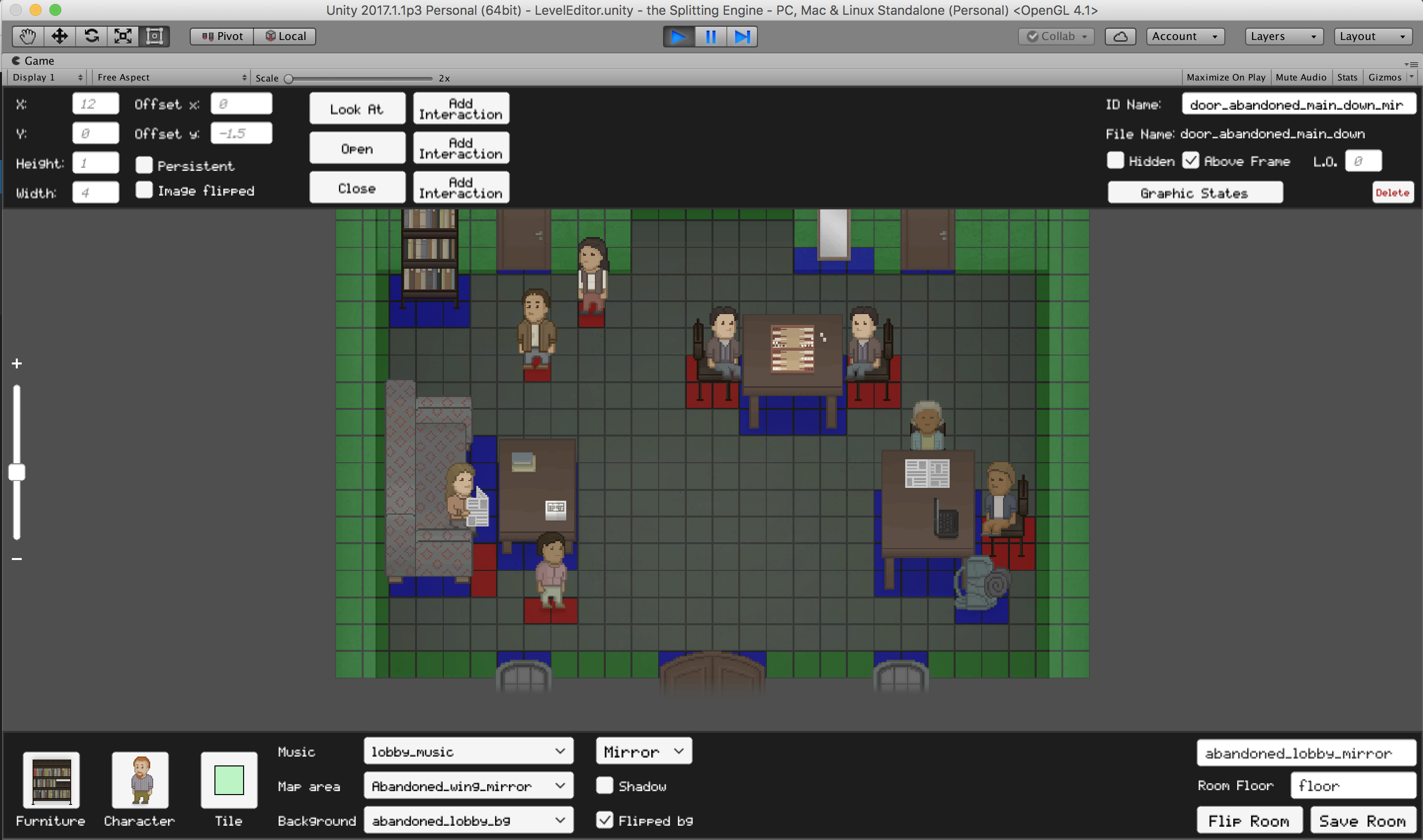 Here you can see the panel for editing and changing the attributes of an element (in this case – the door) – like position, size, and interactions that you can do with this particular furniture.
So, all in all it's already a pretty elaborate engine, and we're planing on adding more stuff to it in the future, like editing dialogues and cutscenes.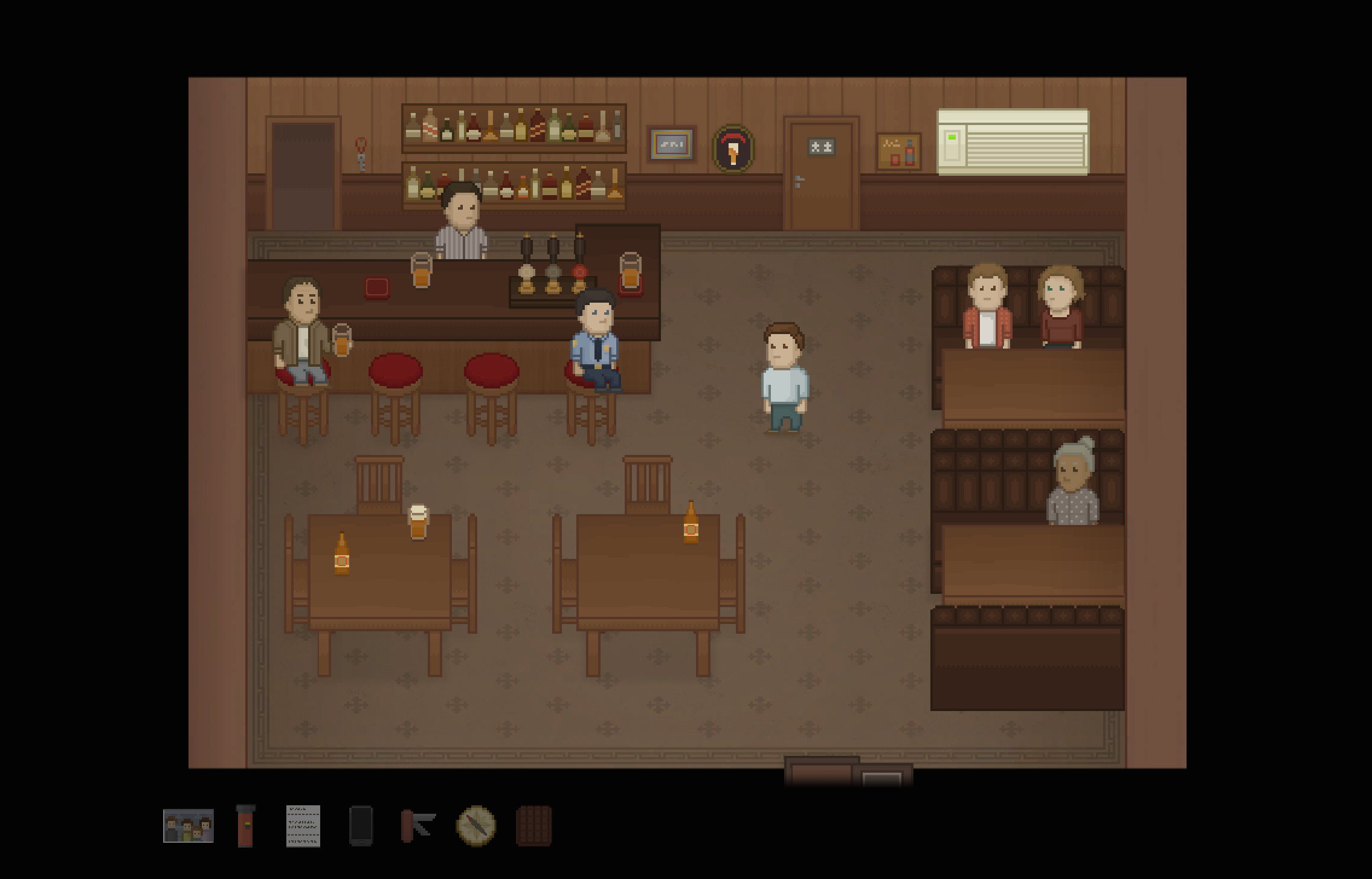 This is what the game looks like in Unity. Pretty much the way it looked in Flash.
The Chapters
So, after working on the engine for a few months, it was time to test it. I decided to build the 2nd chapter again, this time in Unity, in order to fix bugs that may appear in the process. I thought it would be quick, since I already had all the assets, but it took longer than expected, since copying the existing chapter required going back and forth and checking everything's the same all the time. It wasn't fun.
Anyway, that's behind us, since it's almost finished now. I'm planning to put it on the website once it's finished, so if there are any bugs in the engine, they can be fixed before the 3rd chapter is released. In the future it will replace the Flash version, and I'll also use it to create versions for other platforms.
The 3rd chapter is also in the works and expected to be finished in a few months. After that, hopefully, the 4th and 5th chapters will be a lot faster to make. Also, we hope to make a version of the game for tablets, which might happen after the 3rd chapter is released.
So, stay tuned. More updates will come soon.
Thanks for reading,
Stav