Fact Sheet


Developer: Fireberry Studio
Founding Date: January 1, 2015
Website: www.fireberrystudio.com
Contact: [email protected]

Game Name: The Splitting
Platform: Web (Unity)

Description


We're a small indie game studio inspired by story driven, creative games, as well as nostalgic adventure games.

Early history
Fireberry Studio was founded on January 2015 by Stav Goldstein. A game designer and artist. The name "Fireberry Studio" is a tribute to the classic adventure game "Legend of Kyrandia", which is the founder's favorite game of all times. Our goal is to create meaningful games with great story and atmosphere.

The Splitting
The Splitting is a mystery adventure game. The game tells the story of Daniel, who wakes up one morning to find out his reflection in the mirror is gone, allowing him to pass through the mirror into an almost identical mirror world. The game is planned to have 5 chapters in total. It was first developed in Flash, using actionscript3, and then later updated to Unity, using C#. The graphics were made with Photoshop.

The Splitting: Chapter 1
In the first chapter, released on January 2015, Daniel gets to know the mirrored world and its unique relationship with the real one. He meets a mystery person named llehctiM and with his help he starts to investigate the disappearance of his reflection.

The Splitting: Chapter 2
In the 2nd chapter, released on September 2016, Daniel arrives at an asylum, where he finds a community of people who lost their reflections, lead by a woman named geM. There he dives deeper into this world, and learns more details about the people he travels with.

The Splitting: Chapter 3
In the 3rd chapter, to be released on March 2022, Daniel and geM visit Coldwin prison to look for llehctiM, who disappeared at the end of chapter 2 . There they learn more about Mitchell's escape, and the mysterious 'Dave'.


Videos



Screenshots



Chapter 1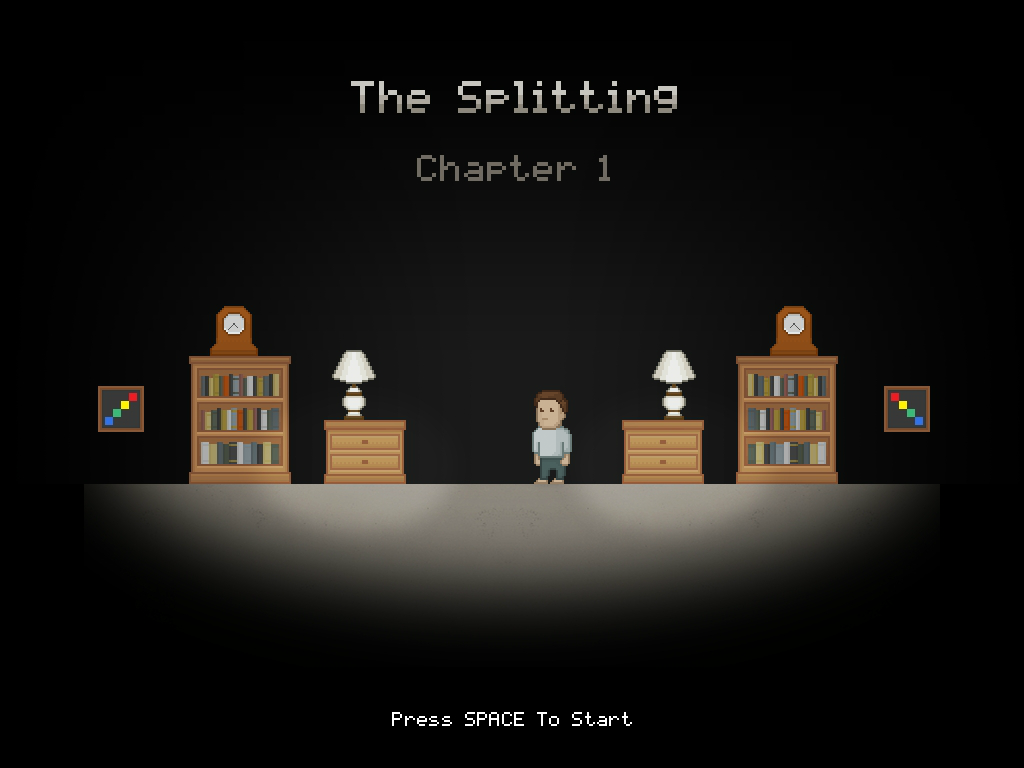 Chapter 2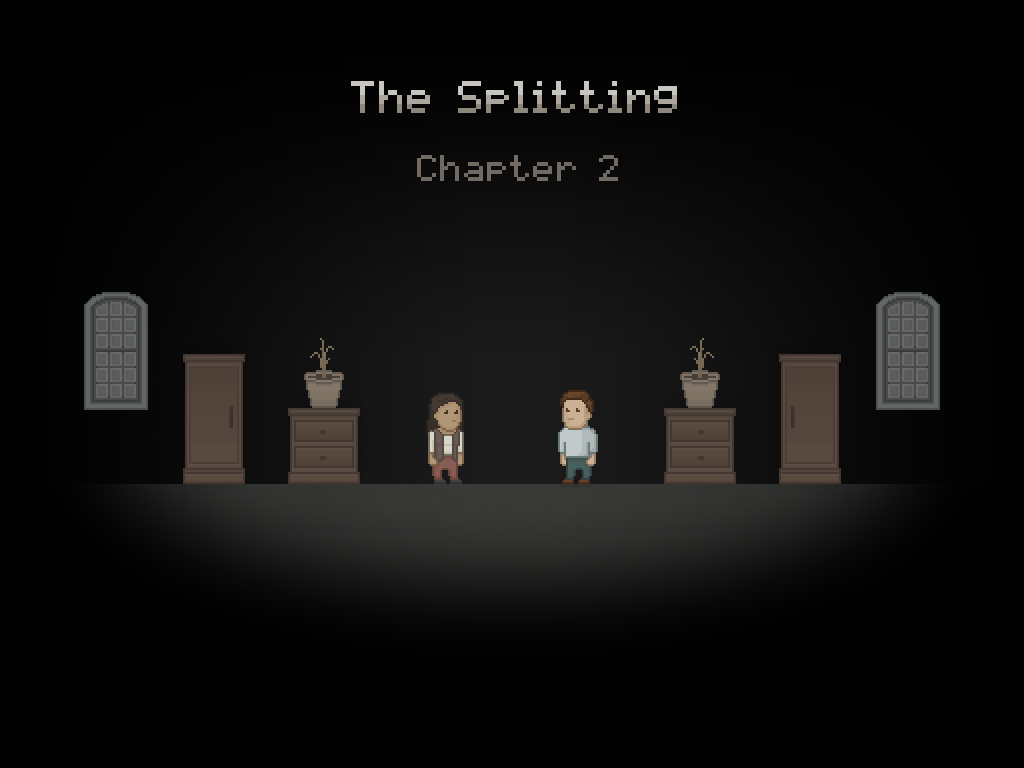 Chapter 3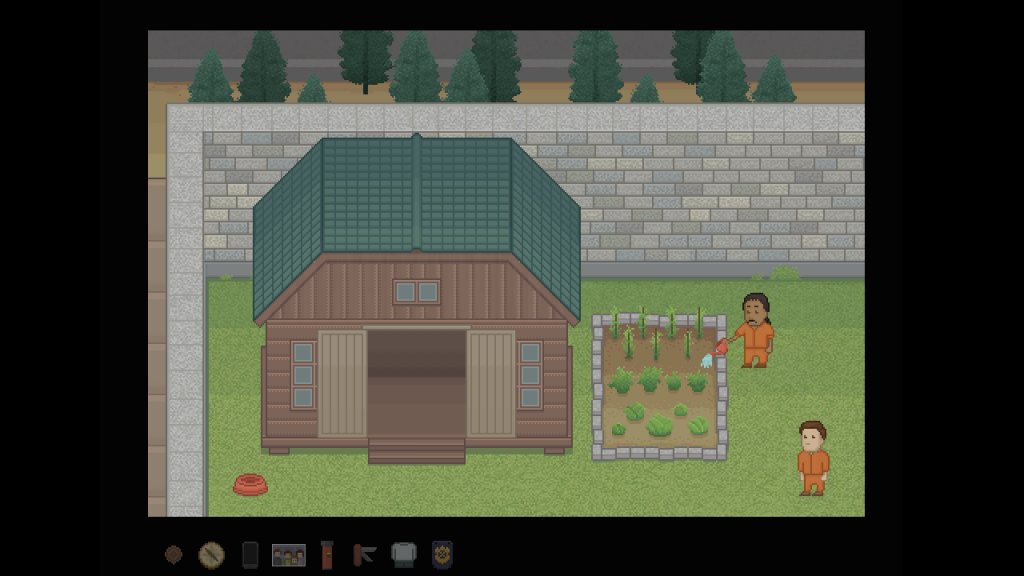 Team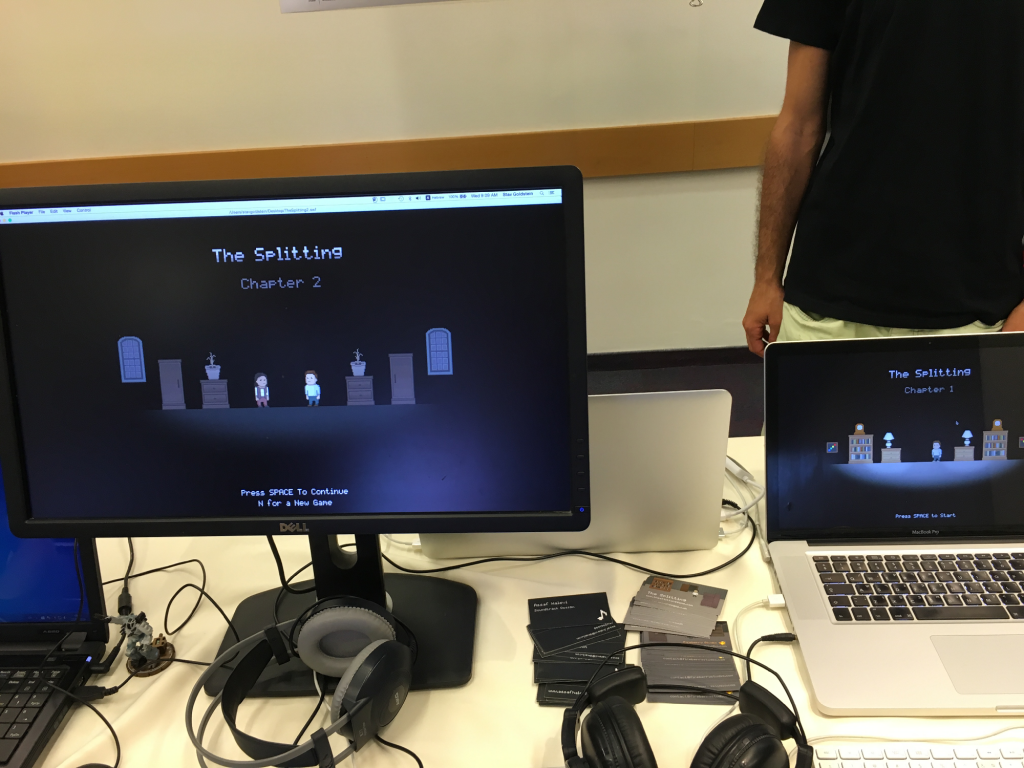 Logos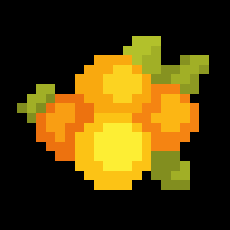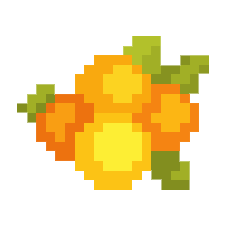 Selected Articles


"The Splitting is simple, but not simplistic. It works, it tells a good story and it makes me care about playing it again."
– Euan Burns, Indie Haven
"The Splitting is a nice, cleanly done, realistic-fantasy take on our own reflections."
– Megadux, Exilian
"They've really pinned the atmosphere, which is juuuuuust on the edge of creepy, and the story line is strong enough to pull you in, but details are sparse enough to keep you guessing."
– Dallas Blackwood, the Blackwood Boy

Team


Stav Goldstein
Game Design, Art, Development
Yakier Bunker
Animation and General Consult
Elad Yekutial
Lead Development
Assaf Halevi
Music and Sound


Contact


Inquiries
[email protected]
Twitter
twitter.com/FireberryStudio
Facebook
facebook.com/fireberrystudio