Hello everyone,
It's been a while since I've posted un update, so I would like to write about what we've been up to since the release of chapter 2, and also a little bit about chapter 3 and how it's been going.
So, chapter 2 was released on September 18, 2016, and the following weeks were dedicated to reading comments, bug fixing and small improvements. After that, I presented my game at a few conferences, including "Game In" festival and "Casual Connect" in Tel Aviv, which also took some work, plus, brought on more fixes and improvements that came up while watching people playing the game.
After that, I took some time off for some very needed rest. The last 4 months of development were very intense, and the release was super stressful. It took a while until I felt as if I could start working on the next chapter.
Then, when I felt a little bit more ready, I took out my notebook and started, slowly, to write down some ideas for the chapter. I do have a skeleton of the plot for each chapter, but I had to dive in and write down dialogues, puzzles, and to expend the details and histories of the characters. It takes a while until ideas start to flow more naturally, but I think the thing that was slowing me down the most was the question of which engine I should use for my next chapter. Chapters 1 and 2 were developed with Flash, and I really like this program, it's comfortable and I know it very well, but I was starting to understand that, for many reasons, I might have to switch to another engine. I didn't know which one, and I was dreading having to learn a new program and a new programming language, so this question pretty much paralyzed me for some time.
It was especially hard for me since I am not a programmer. I am a game artist by profession, and my programming skills are quite basic. I enjoy programming, and I am getting better with time, but I am missing a lot of knowledge when it comes to deciding which engine would be ideal for me and for my game. So I had to consult a lot of programmers, who gave me different answers, and eventually I decided on Unity, because it has a big community, and I understood it was a relatively comfortable engine with the capability of exporting to different platforms.
So I started to learn Unity for the past few weeks, and I really like the engine so far. I have a programmer friend who is teaching me not only how to use the program, but also how to build the engine for the game in the most efficient way (certainly more efficient than the way I was building it), so I'm sure that it will help me implement the content faster, when the engine is done.
So, I am optimistic, thought I can't say yet exactly how long it will take until the chapter is done and released.
Thank you for your patience, and here's a little teaser from the beginning of chapter 3, which is going to be a flashback to a few weeks before the events of the game started, when llehctiM was found by geM and Stella at the abandoned asylum: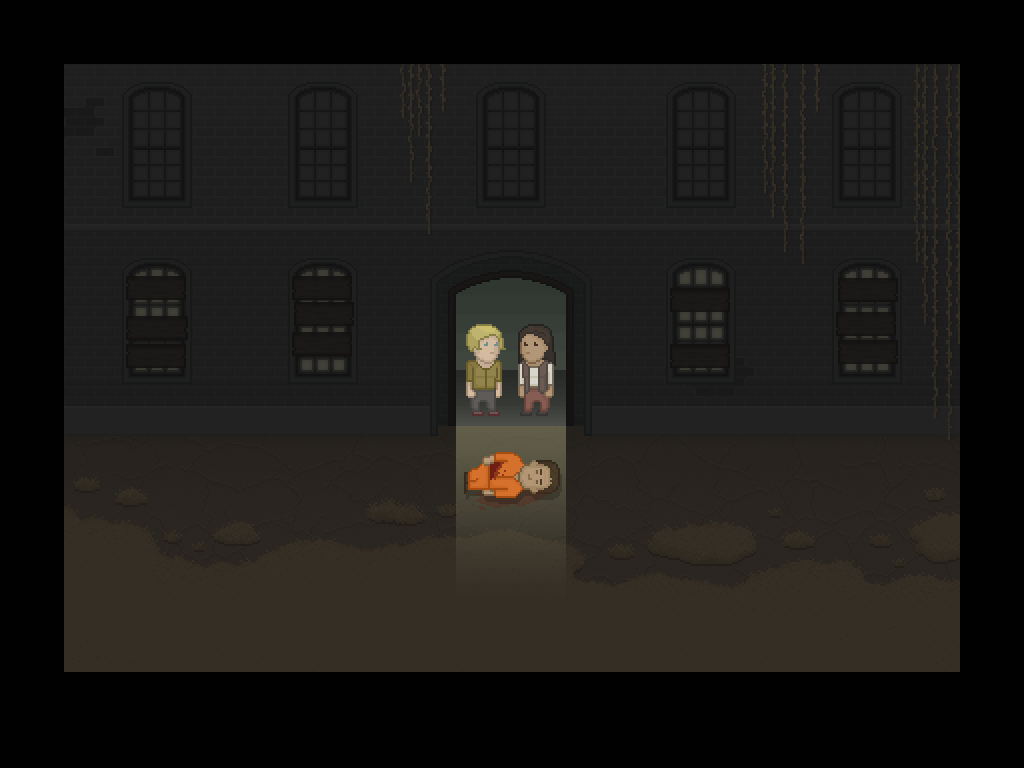 Thank you for reading!
Stav